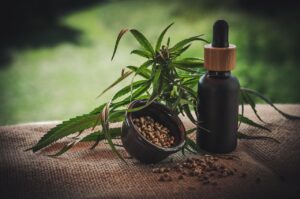 THC and CBD are the two key ingredients in the Cannabis plant.
However, there is a number of confusion about these two awesome substances.
Here's what you need to know about them!
What is Cannabis (THC)?
Cannabis is a plant that has been useful for centuries to make drugs and medicines. It is now used for both medical and recreational purposes.
The main ingredient in the cannabis plant is THC (tetrahydrocannabinol).
A psychoactive cannabinoid that's used to treat a number of medical conditions, but it is now being used more often to help people feel better overall.
You can find cannabis products in various forms, including pills, liquids, gels, and creams. Cannabis oil is also becoming more popular because it has many health benefits.
THC is used widely to treat pain, anxiety, depression, and other illnesses. It may also be used as a treatment for alcoholism and addiction. Although the evidence here is limited.
What is CBD?
While THC (tetrahydrocannabinol) is known to have a psychoactive effect on the brain and body, CBD is a cannabinoid that does not have any psychoactive effect. It is the 2nd key ingredient in the cannabis plant and is generally considered very safe (even by the WHO).
So, CBD doesn't provide that specific high but is still used widely to treat various medical conditions, such as anxiety and depression.
The common forms are CBD oil or CBD capsules, which are easy to digest and take. But vaping CBD is getting more popular these days.
Most CBD products contain less than 0.3% of THC and are completely legal in most states and countries.
What benefits do THC and CBD have for humans?
THC  and CBD have a lot of benefits for humans. For starters, they are both legal in many countries. For example in Canada, you can buy weed online from reputable dispensaries.
This means that people can purchase and use them without fear of prosecution.
Cannabis is a substance that is used to treat various medical conditions. It's been used for centuries in different parts of the world, and it's now considered a safe and effective form of alternative medicine for certain diseases like
Appetite loss due to Chemotherapy
Crohn's disease
Eating disorders
Glaucoma
Nausea
Pain in various forms
And even for Seizures
There's new research coming out every day and it's exciting to see where modern medicine will take us in the next years.
CBD, while not psychoactive, is often used for anxiety, depression, and chronic pain. CBD oil is also becoming more popular each year because it doesn't contain THC, the psychoactive component of cannabis, and is easy to digest
As you can see, there are many benefits of using THC and/or CBD. Most people prefer to use marijuana (or CBD) for treating chronic diseases, there's also a large user base that uses it for its relaxing and stress-reducing effects.